During this active weekend you will hike in the most beautiful mountains of Slovakia – the High Tatras mountains, and also in the Slovak Paradise, which is a playground for adults. Why? Because you will be walking on horizontal wooden ladders, climbing up ladders along small waterfalls and walking on catwalks above the streams and small rivers. You will also bike halfway up to one of the least visited valleys in Slovakia and hike to the least visited places of Tatras. It can be very hot in summer here, so we also prepared a rafting experience on famous river Dunajec and apart of that you can also go and do stand-up-paddle-boarding on Liptovka Mara water reservoir. If it´s still not enough, take a cable car to Chopok – higheast peak of the Low Tatras.
HIGHLIGHTS
– see the highest waterfall in Slovakia – Kmetov waterfall
– hike to 2300+ meters high peak in the Tatra mountains
– hike through gorges of the Slovak Paradise and climb all the ladders in your way
– take a cable car to the highest peak of the Low Tatras
– raft on famous river Dunajec
– and many more experiences…
HOW DOES IT WORK
We expect you to begin the tour in Bratislava, Kosice or possibly in Krakow in Poland. If you wish to start in a different place, let us know please. We will book the accommodation, rent a car (if you need) and give you the guide book with the itinerary to follow. In the guide book you will find day to day agenda with our proposed program. The best thing is your saved time – just a bit of planning on your side and the independence during your self-drive holidays.
What is included in this tour?
6x accommodation - choose your desired standard when booking
Daily breakfast
Detailed guide book with itinerary, recommendations of restaurants, cafes, local tips, etc
Rental car - choose your class when booking
Rental car hotel pick up and drop off - if aplicable
Assistance with your holidays
Lunches and Dinners
Parking fees, fuel cost
100% rental car insurance cover (not available in Slovakia)
Fees for a rental bike, cable car tickets, rafting, etc., approx. 60-70 EUR/person
Itinerary
Tour Plan
Hike, Bike & Raft in the area of the Tatra mountians. Different activity each day. The order of the activities is up to you
ARRIVAL
It´s your arrival day. Plan your arrival for today. If you plan to fly, we recommend you to fly to Bratislava or Kosice in Slovakia or Krakow in Poland. In this case, we will provide a rental for the whole duration of your stay. Just let us know, where you plan to arrive.
Hike in the High Tatras
Hike the most beautiful mountains in Slovakia – the High Tatras mountains. There are 3 options for you (easy, moderate, challenging) and you can choose the one which suits you the best. It doesn´t matter, which hike you choose. You will walk along rugged peaks, pristine lakes and see beautiful views.
Bike and Hike in Koprova Valley
Biking and hiking in one of the least visited valleys of the Tatra Mountains. Bike to the highest waterfall in Slovakia – Kmetov waterfall 97m and hike either to the peaceful Lake Temnosmrecianske pleso (1675 m ASL) or to the mountain saddle Zavory (1876 m ASL). Or even higher to the Hladke saddle (1993 m ASL), which is situated on the borders with Poland.
Spend the day in Liptov region
We are giving you more than just 1 option today and you can choose what is the most interesting for you. You can do just 1 or combine more of them. Our guidelines will take you for a picturesque forest hike to a historic mill in Kvacianska dolina valley, Stand up paddleboarding, to the highest peak of the Low Tatras Mountains or to one of the most beautiful caves of Slovakia. Choose the best for you and enjoy the day.
Hike in the Slovak Paradise
Some say, the Slovak paradise or Slovensky raj in Slovak, is like a playground for adults. It´s because you will be walking through narrow gorges, climbing ladders along the waterfalls, walking on horizontal wooden ladders and iron ledges attached to rocks. YOU CAN´T BE AFRAID OF HEIGHTS!!
Rafing on river Dunajec
Visit the national park of Pieniny and raft on the famous river of Dunajec, which is a border river between Slovakia and Poland in beautiful environment. You can do classic rafting, which is bit more adventurous or decide for rafting on traditional wooden rats. Rafting is technically simple and very nice. The way back can be completed on foot, by bike or by bus.
Departure
It´s time for departure. If you need any help with planning, feel free to reach out.
Quality of accommodation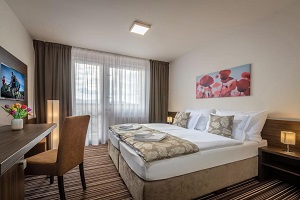 3* Hotels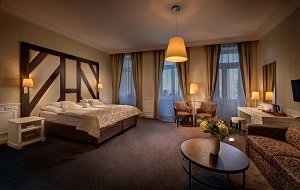 4* Hotels
Choose your car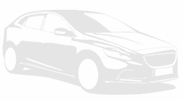 Own car
You'll use your own car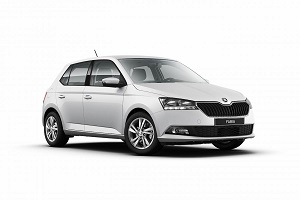 Economy
Skoda Fabia
or similar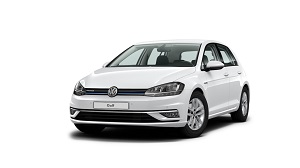 Compact
VW Golf
or similar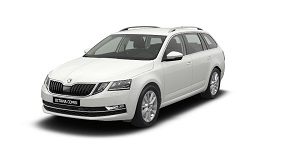 Comfort
Skoda Octavia
or similar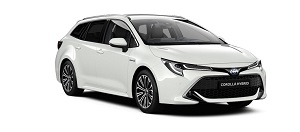 Hybrid
Toyota Corolla
or similar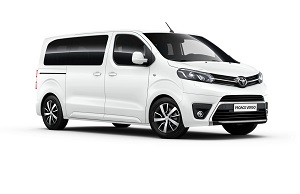 Van
Toyota ProAce
or similar