Set off on an independent road trip through Slovakia from the capital city Bratislava to famous Spis region with many UNESCO sites. During this 6 days long tour you are going to walk through the Old town of Bratislava, visit several Slovak UNESCO World Heritage sites, such as Spis castle – the biggest castle of Slovakia, wealthy medieval towns Levoča and Banska Stiavnica. You will NOT miss two very famous villages – Vlkolinec and Cicmany. Vlkolines, famous for it´s well preserved wooden houses and Cicmany well known for houses decorated with various ornaments. On the way back to Bratislava you will have time to see one of the most beautiful and romantic castles of Slovakia – Bojnice castle.
TOUR HIGHLIGHTS
Explore the historic town of Banska Stiavnica (UNESCO)
Visit picturesque town of Levoca
Walk through one of the most beautiful castles of Slovakia – Bojnice castle
Take a photo on 800 old fortification walls of Spis castle
Admire ornaments painted on wooden houses in Cicmany village
HOW DOES IT WORK
Starting point and ending point is in Bratislava, so you should make your own way to our capital city. We will book the accommodation, rent a car and give you the guide book with the itinerary to follow. In the guide book you will find day to day agenda with our proposed program. Google Maps links will lead you to each destination on the way and will take you to interesting sights along the way. We also recommend restaurants to eat and coffee places to take a rest. The best thing is your saved time – just a bit of planning on your side and the independence during your self-drive holidays.
What is included in this tour?
5x accommodation - choose your desired standard when booking
Daily breakfast
Detailed guide book with itinerary, recommendations of restaurants, cafes, local tips, etc
Rental car - choose your class when booking
Free use of GPS & Two authorized drivers of the rental car
Rental car hotel pick up and drop off
Assistance with your holidays
Lunches and Dinners
Entry fees into castles, museums, etc (approx. 60-80 EUR/person)
Parking fees, fuel cost
100% rental car insurance cover (not available in Slovakia)
Travel Insurance and travel cost to Slovakia
Itinerary
Tour Plan
ARRIVAL IN BRATISLAVA
Today you are arriving to the capital city of Slovakia – Bratislava and you are spending the night here. Depending on your itinerary and arrival, you may have enough time to explore the city and visit and see some of the most interesting places. Even if you have only an hour of day light left, we recommend you to walk through charming streets of the Old town and enjoy dinner in one of the restaurants we recommend.
CENTRAL SLOVAKIA
You will spend your day and night in Central Slovakia. Central Slovakia, with its extensive forests is the least densely populated region of the country. It is home to the Low Tatras and Muránska planina national parks. The rich mining industry tradition, which generated considerable wealth in a number of towns, is still visible through architecture built from those profits.The most notable mining cities are Banská Bystrica, Kremnica and Banská Štiavnica, perhaps the most celebrated town in central Slovakia. The wooden church Hronsek, a UNESCO sight, is also in Central Slovakia and is among the biggest attractions in the region.
Distance to drive: 240 km
Driving time: 3:00 hrs
ON THE WAY TO TATRAS
Today you will be travelling further North to visit a small charming village in the hills – Vlkolinec, one of the best preserved castles of Slovakia – Orava castle, one of the biggest wooden churches in Central Europe (which is not located in its´ original place anymore) – Svaty kriz and there are also couple of more options for you, if you don´t like some of the suggested places.You can for example stop in Donovaly to take a chair lift into the mountains and hike for a bit. Or later during the day you can visit one of the most beautiful and popular caves in Slovakia – Cave of Liberty. This could be a good option on a very hot day, because it´s chilli in the cave, or on a rainy day to hide from rain.
Distance to drive: 207 km
Driving time: 3:00 hrs
UNESCO SPIŠ REGION
Spiš region is a unique area in Slovakia. The majority of all UNESCO World Heritage sites is situated in this region and you will spend your whole day there today. Visiting places like the Spiš castle, Levoča, Kežmarok is a must.And because it will be a long day with lot of walking, we also suggest you to visit local thermal pools in Vrbov in the evening on the way back to hotel. The geothermal water with full of mineral has many beneficial effects for your body, so you shouldn´t miss this place.
Distance to drive: 120 km
Driving time: 2:45 hrs
WAY BACK TO BRATISLAVA
The time to move back to the south has come. Fortunately the drive is not going to be boring, because we are suggesting you 2 very interesting places on the way back to Bratislava. The first stop is the village of Čičmany (Chichmoney) with its´ original decorated houses. The second stop is one of the most romantic castles of Slovakia – Bojnice castle. These 2 stops split the long journey from Tatras to Bratislava into 2 shorter parts. We hope you will enjoy the day.
Distance to drive: 400 km
Driving time: 5:15 hrs
DEPARTURE
It´s time to depart from Slovakia. If you need any kind of assistance, let us know.We hope you enjoyed your Vacation in Slovakia with SLOVAKATION and we wish you safe journey back home.
Quality of accommodation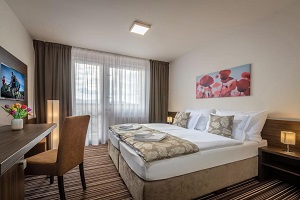 3* Hotels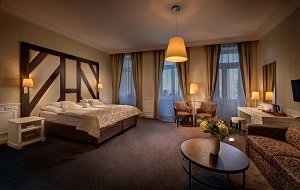 4* Hotels
Choose your car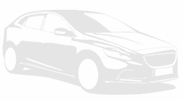 Own car
You'll use your own car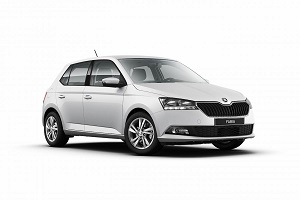 Economy
Skoda Fabia
or similar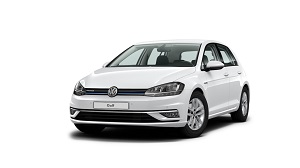 Compact
VW Golf
or similar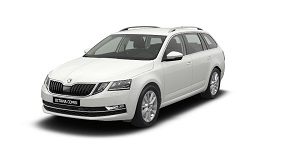 Comfort
Skoda Octavia
or similar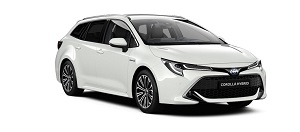 Hybrid
Toyota Corolla
or similar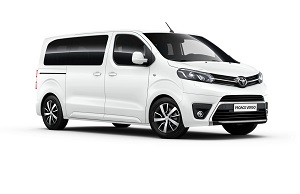 Van
Toyota ProAce
or similar