Take this self-guided hiking tour and visit the most beautiful places of the High Tatra mountains independently and at your own pace. Our suggested hikes of moderate difficulty will take you to our most favorite places like – Lake Zelene pleso, Lake Hincovo pleso, peak Predne Solisko, magnificent Big cold valley and many more other places.
This tour is intended for hikers with some previous experience and people with good level of fitness. The hikes are approx. 15 km long with vertical ascent of 600-900 meters and you can walk them in any order you wish. You will stay in the same hotel during your whole stay.
HIGHLIGHTS
Take a break on the shore of the biggest lake in Slovakia´s Tatra mountains – Lake Hincovo pleso
Have a beer on a terrace of a traditional mountain hut by Lake Zelene pleso surrounded by magnificent peaks
Enjoy the panorama of High Tatras from peak Predne Solisko, which is more than 2100m high
Enjoy lunches in silence of nature
Walk by waterfalls, numerous lakes and watch wildlife – mountain goats and marmots
Suggested program to do in the afternoon after returning from the hike
HOW DOES IT WORK
We expect you to begin the tour in Bratislava, Kosice or possibly in Krakow in Poland. If you wish to start in a different place, let us know please. We will book the accommodation, rent a car (if you need) and give you the guide book with the itinerary to follow. In the guide book you will find day to day agenda with our proposed program. The best thing is your saved time – just a bit of planning on your side and the independence during your self-drive holidays.
The tours is 7 days/6 nights long with 5 walking days. If you wish to shorten the tour, please contact us directly at [email protected]
What is included in this tour?
6x accommodation - choose your desired standard when booking
Daily breakfast
Detailed guide book with itinerary, recommendations of restaurants, cafes, local tips, etc
Rental car - choose your class when booking
Rental car hotel pick up and drop off - if aplicable
Assistance with your holidays
Lunches and Dinners
Parking fees, fuel cost
100% rental car insurance cover (not available in Slovakia)
Fees for cable car tickets, etc.
Itinerary
Tour Plan
5 moderate hikes for 5 days of walking
ARRIVAL
It´s your arrival day. Plan your arrival for today. If you plan to fly, we recommend you to fly to Bratislava or Kosice in Slovakia or Krakow in Poland. In this case, we will provide a rental for the whole duration of your stay. Just let us know, where you plan to arrive.
Lake Hincovo pleso
This hike leads to the biggest and deepest lake of the Tatra mountains in Slovakia – Lake Hincovo pleso, which has 20 ha and the maximum depth of 54 m. It is a very beautiful place at the end of Mengusovska valley surrounded by mountain massifs.
Length: 18 km
Ascent: 995 m
Hike below peak Gerlach
Today you will walk to valley Velicka dolina and Lake Velicke, which is situated at the beginning of the valley, followed by hiking to Hrebienok on famous Tatranska Magistrala trail. There is a hotel situated right next to that beautiful lake. The highest peak of Slovakia – Gerlach 2655m ASL is situated above the lake.
Length: 14 km
Ascent: 840 m
Hike to Lake Zelene pleso
This hike leads to one of our most favourite places in the High Tatras – Lake Zelene Pleso (Lake Green), which is surrounded by 2500m high peaks and creates a monumental barrier around the lake.
Length: 16,8 km
Ascent: 755 m
Hike to Great Cold valley
You will hike to majestic Big cold valley today and to a hut situated there, called Zbojnicka chata. It´s a very cozy and good place for a break after a tough ascent. You will also walk along famous Studenovodske waterfalls and along the oldest mountain hut – Rainerova chata hut.
Length: 13,5 km
Ascent: 890 m
Hike to peak Predne Solisko
For today we prepared a hike to peak Predne Solisko, which is more than 2100m high and it offers amazing views to all directions – valleys, Low Tatras mountains, Lake Strbske pleso, etc.
Length: 12,5 km
Ascent: 871 m
Departure
It´s time for departure. If you need any help with planning, feel free to reach out.
Quality of accommodation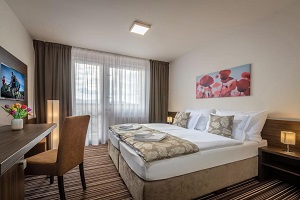 3* Hotels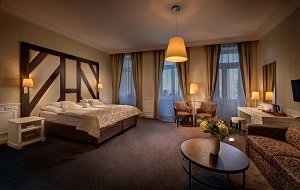 4* Hotels
Choose your car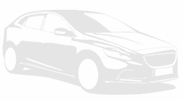 Own car
You'll use your own car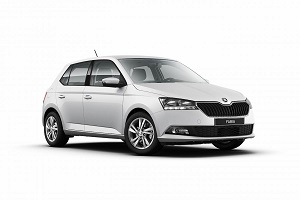 Economy
Skoda Fabia
or similar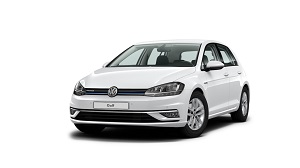 Compact
VW Golf
or similar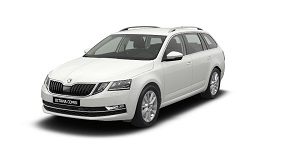 Comfort
Skoda Octavia
or similar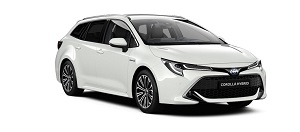 Hybrid
Toyota Corolla
or similar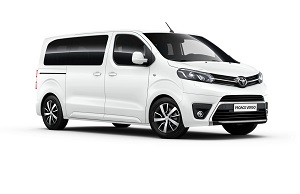 Van
Toyota ProAce
or similar