Read which places are worth visiting if you are visiting the northwest Slovakia and staying in or around Trencin, Zilina or Piestany. You might be on a business trip, staying in one of the local spa resorts or backpacking through Slovakia. Go on a day tour and visit some of the most interesting places of this region.
1 Bojnice castle
Number one place to see and visit is definitely the town of Bojnice and famous Bojnice castle, which is an integral part of the town. The history of the castle dates back to 13th century, however it got it's current look just around 100 years ago during complete reconstruction which was inspired by French castles. The reconstruction was ordered by the owner / count Janos Palffy. Unfortunately he passed away before it was finished and therefore he couldn't see the final magnificent result. Learn more about the castle and it's story during our Day Tour to Bojnice and Cicmany.
The town of Bojnice is not famous only for the castle, but also because of the ZOO and SPA resort. It's easy to spend a whole day in this town and visit some of the local museums, have a cup of coffee in one of the cozy cafés or try out local craft beer.
It's easier to reach Bojnice by car from both Trencin or Zilina. It takes equally long, around 60 minutes to drive there.
2 Mala Fatra Mountains
If you prefer nature over sightseeing, you should head to Mala Fatra mountains just about 15 minutes away from Zilina and about 60 minutes away from Trencin. Mala Fatra offers a wide variety of hiking for all difficulty levels. You can walk through narrow gorge Janosikove diery and climb some ladders or take a cable car to the highest mountains with amazing views. There are even mountain huts to stop for some drinks or lunch. It's home to deer, bears, lynxes or even wolves. If you are not familiar with the area, we can take you there for a day hike according to your wishes in summer and even in winter.
3 Orava Castle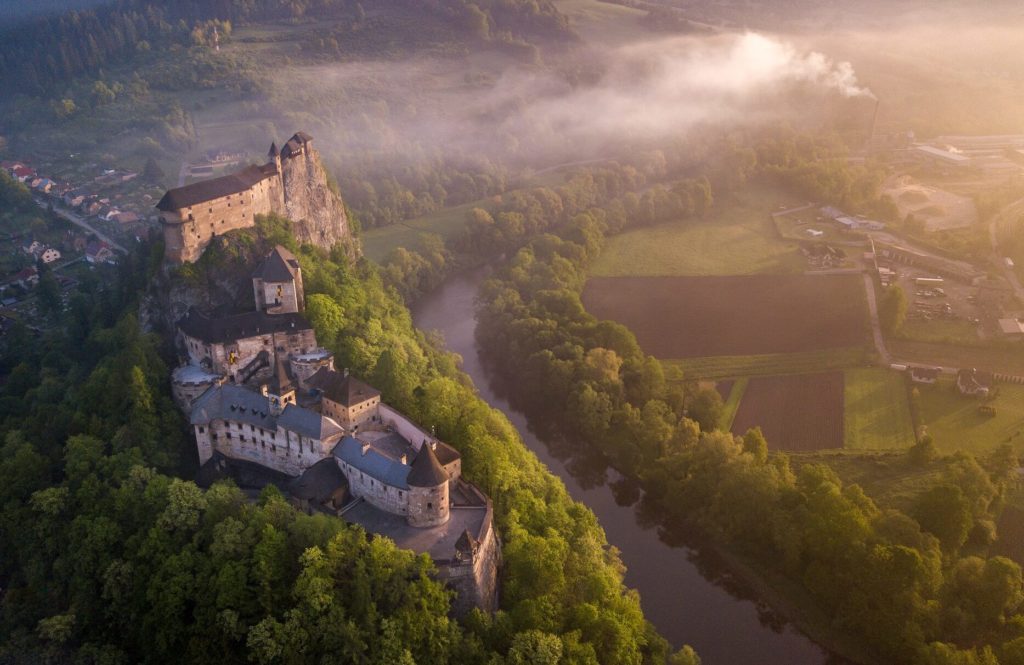 This castle is one of the best preserved medieval castles in Slovakia and even the whole Europe. It is situated on a cliff, roughly 100 meters above the Orava river, which is an unbelievable place to build any building, not a whole castle. You should see and visit this place on your own.
Even though it burned down in the year 1800, the quick restoration saved it for the next generations. Many other medieval castles which burned down were unfortunately not saved like Orava castle.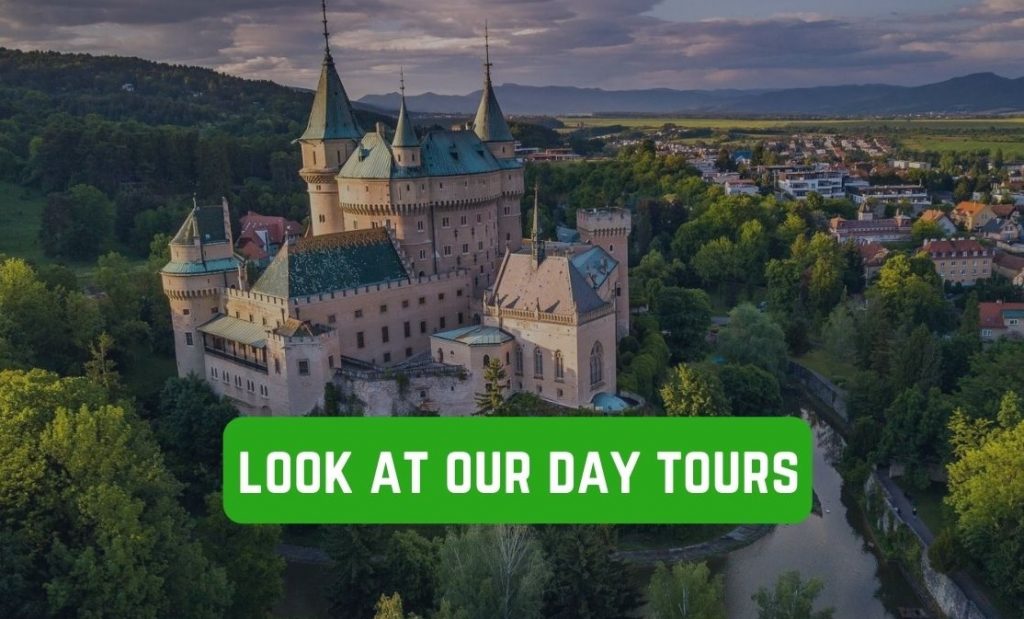 The castle is situated around an hour away from Zilina and around 2 hours away from Trencin.
When visiting the Orava region, it's worthy to see also an articular wooden church in Lestiny, listed in UNESCO World Heritage. Articular churches had to be built just out of wood, without a single nail and within one year. We will take you to see both of these places during our day tour to Orava Castle and the church in Lestiny.
4 Cicmany
A unique village, which cannot be found anywhere else in the world. Why is it so unique? Because of old wooden houses decorated with unique ornaments. Unfortunately, lot of these unique housed burned down at the beginning of 20th century, but there are still more than 100 of them to admire. The village is not an open-air museum, but a living village. The unique houses still have their owners who live there whole year round. All right, some of them just during the weekends. But you can see vegetables they grow in their gardens, how they prepare the wood for winter or repaint the ornaments with lime.
5 Castle ruins
Did you know there are the most castles per capita in the world in Slovakia? As mentioned earlier some of them burned down couple of centuries ago or they were simply abandoned and there was no one to live there and preserve them. Therefore lot of medieval castles are ruins nowadays. But they are still very interesting places to visit. All of them were built in a great viewpoint somewhere on a hill. So you can be sure to see some nice views. The history of every single castle is indeed interesting as well.
The most famous castle ruins around Zilina and Trencin are:
– Lietava castle nearby Zilina
– Cachtice castle nearby Nove Mesto nad Vahom – famous for the legend of Elizabeth Bathory "Bloody Lady"
– Beckov castle nearby Nove Mesto nad Vahom
– Povazsky castle nearby Povazska Bystrica
– and also other smaller castle ruins in Lednica, Vrsatec or Tematin