Mala Fatra (Lesser Fatra or Small Fatra) is a national park in the northwest Slovakia. It´s situated about 2 hours driving from Bratislava and a bit more if you´d like to reach it by train and bus. You need to change in Žilina to get to Terchova, which is a main center of Mala Fatra. The area offers plenty of hikes to explore. Maybe a week would be enough to cover most of the area.
I´d say this area is more appropriate for hikers with some previous experience. It´s because of the vertical ascent. You need to get to high elevation in a short distance = steep ascents. But there are also some easier hikes to do and even a cable car, which takes you to the main ridge of the range without any effort. 🙂
It´s possible to hike there all year long. Just couple of trails are closed in winter time from 1st March till 15th June. The most important information is that trail to the most iconic peak – Velky Rozsutec is closed in this time and you should avoid it. In winter you should also have a proper equipment – crampons, snowshoes. Previous experience for winter hiking is crucial, because the weather may be harsh – windy, snowstorm or fog.
But I´d say the best time to visit Mala Fatra is in May, June and in September and October. It´s because the weather is not so warm and there are not so many hikers.
Breathtaking views
The highest mountains are more than 1600 meters high so great views are guaranteed. The hike on the main ridge is definitely worth it.
Adventurous hiking
If you are looking for something extraordinary, this park is the right one. I recommend you to hike through the gorge Janošikove diery. Numerous ladders, small waterfalls and cascades, trail secured with chains will definitely deliver the adventure you crave for.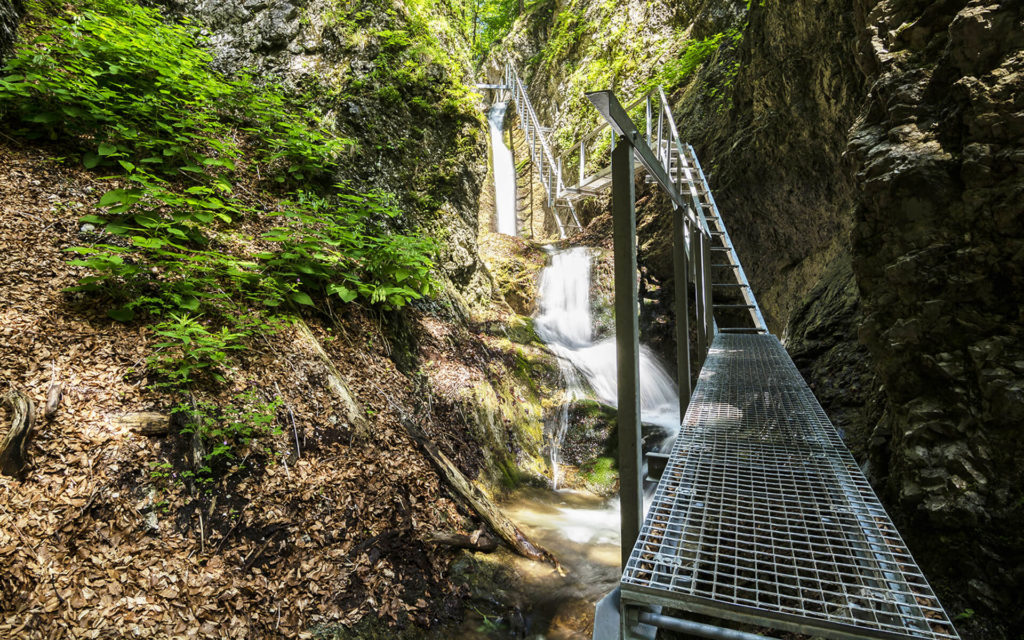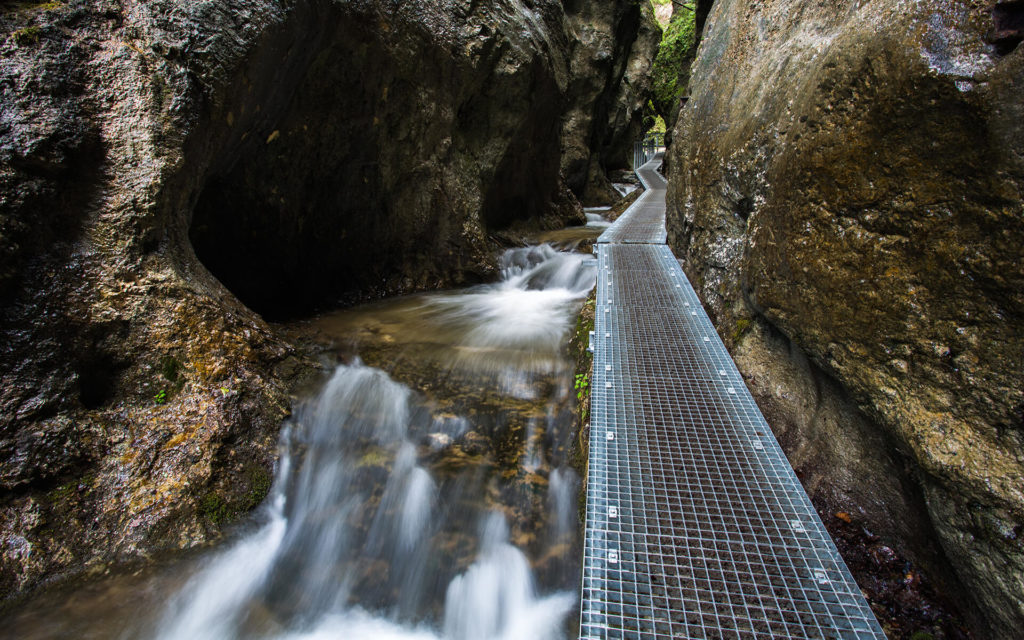 ---
Book Your Winter Day Tour

---
Wildlife
There is thriving wildlife in the national park – bears, wolfs, lynx, deer, eagles,etc. It´s difficult to spot all of these animals, however it´s not such a big deal to see a bear or herd of deer. Obviously, this is not possible right on the hiking trail, but a bit of luck, patience and binocular may help to see these animals.
Lush greenery
The mountains are completely covered with the color green… and some other colors too, thanks to numerous flowers and different plants.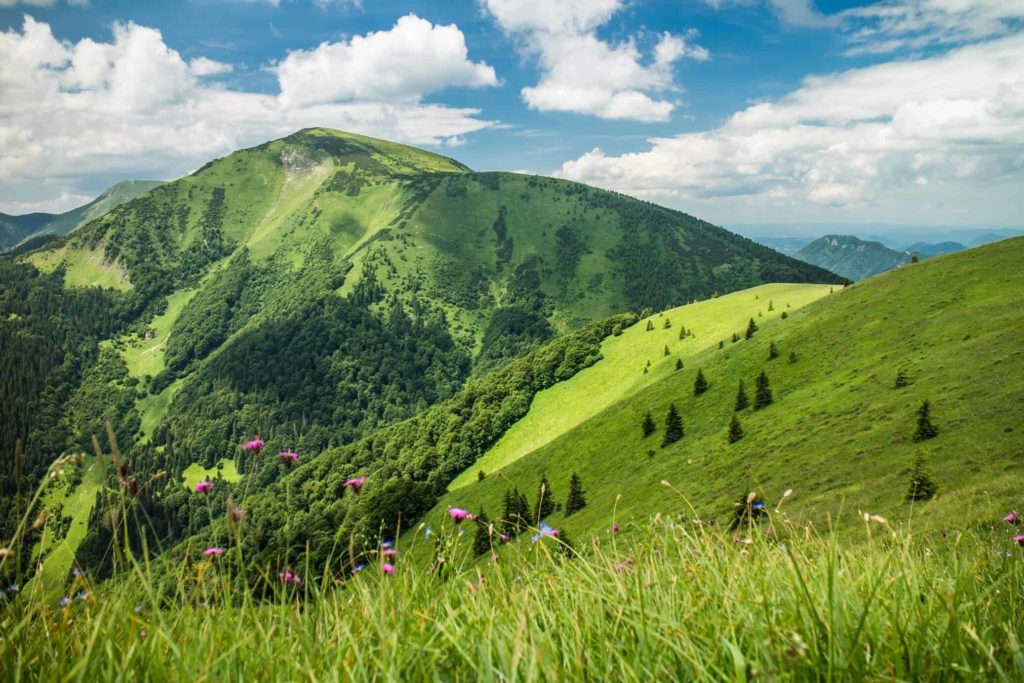 Good beer and food
What´s more important than food? The food and beer doesn´t taste better than in the mountains after hiking. The mountain huts and local restaurants serve tasty food and good local beer.
---
Book Your Summer Day Tour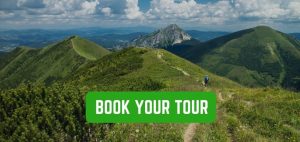 ---