If you plan to visit Slovakia between December and March you are probably looking for an answer to the question "What to do in Slovakia in winter?". Winter is definitely not a boring season here in Slovakia. We prepared a list of the most interesting activities that you can do here in that time of the year. The best areas to visit in winter are probably the mountainous areas in the north of Slovakia, such as the Liptov region, Tatra mountains or Fatra mountains. But you can also visit some towns (e.g. Bratislava, Trnava, Banska Stiavnica, Presov, Levoca, Kosice…) to see some interesting sights.
1 Skiing in Tatra mountains
Number one winter activity in Slovakia is certainly skiing. The best ski resorts are situated in the north. They cannot be compared to those in the Alps, but still can serve as a good alternative for a day or couple of days. The biggest ski resort – Jasna offers almost 50 km of ski slopes for beginners or advanced skiers. Other big ski resorts are situated in the High Tatras – Strbske pleso and Tatranska Lomnica. If you would like to learn skiing, you don't need to go necessarily to these big resorts. It's possible to learn skiing also in smaller (and cheaper) local ski resorts, such as Ski Bachledova near the village of Ždiar or Kubinska hola in Orava region.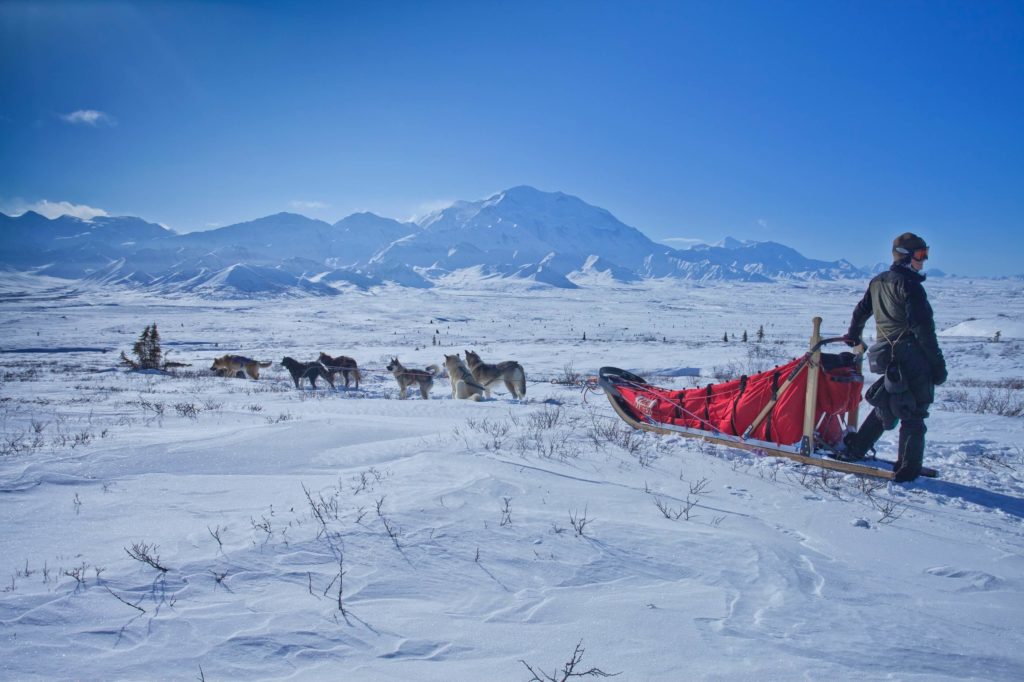 2 Dog sledding
Even though Slovak people never used dog sleighs to travel or transport goods, dog sledding as a sport has a long tradition in Slovakia. Some of the mushers provide this service for people who want to try it out. Dog sledding in Slovakia is possible in Liptov region, Orava region nearby Oravska Lesna and in Snow Park Donovaly. These places usually have the best snow conditions.
3 Winter walking
Winter walking or hiking is possible all around Slovakia. Again the best areas are in the north. To see some stunning winter landscapes you should visit Tatra or Fatra mountains. When planning a hike in winter you have to take in mind that some of the hiking trails are closed until 15th of June. Hike to the Cold valleys in the High Tatras or at the ridge of Mala Fatra mountains are probably the most beautiful winter hikes that you can do. However you need some special equipment to stay safe. You should definitely use crampons during these hikes, because the hiking paths are icy and slippery. You can rent the crampons if you don't have yours.
You can read more about hiking in our other blog post dedicated to hiking in winter in Slovakia.
a

a
4 Snowshoeing
Snowshoeing becomes more and more popular in Slovakia. Very steep slopes are not ideal for snowshoeing. The best conditions are in Mala Fatra mountains, Low Tatras, Velka Fatra mountains or Orava region. Actually you can use snowshoes almost everywhere with at least 10-20 cm deep snow cover. Doesn't matter if you don't have your own equipment. You can rent it in outdoor shops around the mountains for a day or more.
You can try out snowshoeing with us in Fatra mountains during our private day tour.
5 Take a cable car to peak lomnicky
Peak Lomnicky is the 2nd highest peak of Slovakia. It is possible to get to the top with a cable car or with a mountain guide. The views from the top are just amazing. You can take the cable car in the village of Tatranska Lomnica in the High Tatras.
SECRET TIP: On a sunny day you have to be one of the first customers at the cash desk to buy the tickets, because the demand is high, but the cabin of the cable car going to the top is very small. I witnessed lot of people coming to buy the tickets at around 10 AM, but they managed to buy the tickets only for the next day.
For More Information about the tickets and cable car CLICK HERE
6 Sledding
Probably the most favorite activity of children (adults like it too). All you need is a small hill, some snow and most important – the sledge. If you are visiting some of the winter resorts, you can pop in to shops with outdoor equipment or ski rental and rent the sledge to enjoy the snow.
7 Ice skating
That time when children used to ice skate on frozen rivers or lakes is long gone. Nowadays the temperature does drop below the freezing point, but not for a very long period. There is no time for a lake or river to freeze properly like it was couple of decades ago. But as ice hockey is a popular sport here, almost every town has a hockey stadium and it´s possible to try ice skating there.
But ice skating outdoors is much better. If you visit some of the bigger towns (Bratislava, Trenčín,..) you can find small ice rinks in the city center during winter and try it out there.
8 Ice climbing
This is something for adventure seekers. It's not a rare sight to see people climbing frozen waterfalls in the High Tatras or Slovak Paradise. It may sound like an extreme activity, but you can try it too even without any previous experience. You need just to hire the right people to give you an ice climbing course.
9 Go to thermal pools
Now imagine you have spent couple of hours outside in snow and you feel freezing cold. What could be better than evening spent in natural geothermal water? I don't know. Probably nothing. And that's why you should visit one of the Slovakia's thermal or spa resorts. There are thermal pools all around Slovakia. The best thermal pools for children are Tatralandia or Bešenova in the Liptov region. Many water attractions and water slides will keep your children entertained. If you are looking for a quieter place, then go to thermal pool in the village of Vrbov.
Do you plan holidays in Slovakia in winter and not sure what to do? Let me organize a CUSTOM TOUR for you.
Contact me at [email protected]